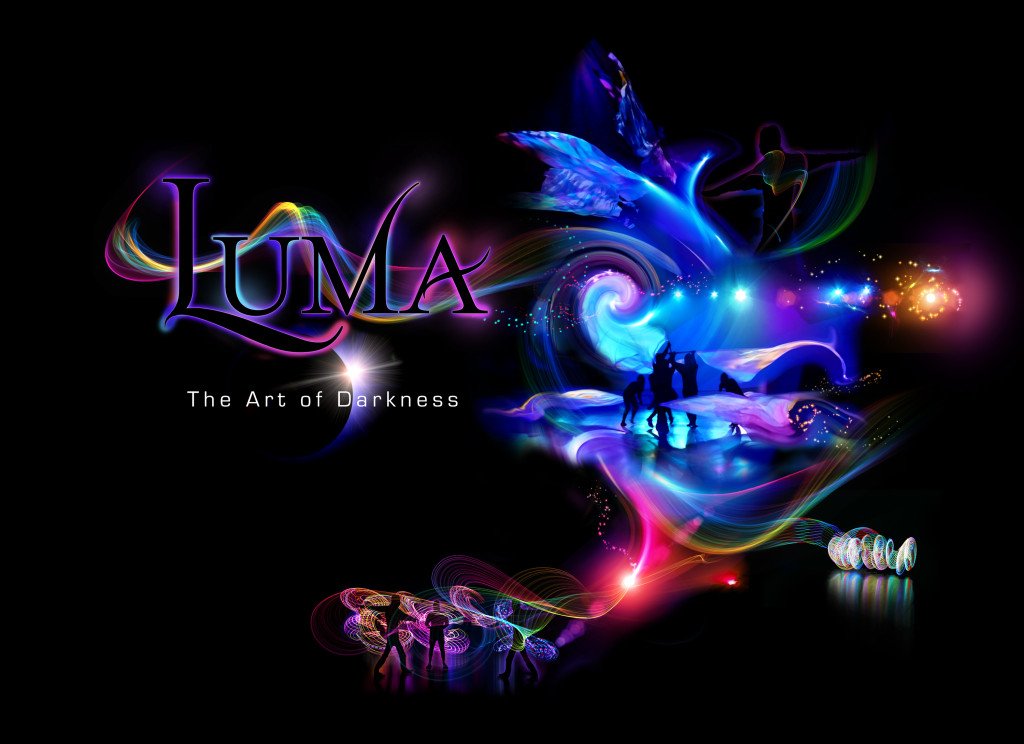 About Luma:
To goto the LUMA website, click here: LUMA: Art in Darkness
The world pivots on light and dark. It has for as long as humans could shape the concept. The dark held death and light held life. Early cave man learned that if they walked away from their fires and its light they may never coming back. Dark = Death. This hard-wired fear made humans flood their nights with electric light, chasing away the dark and with it the view of the night sky, the very thing that connects us to the universe and something greater than the human race itself. A kind of soul death has come about because we don't have our immediate nightly connection to the heavens anymore.
To escape the false day of the LA city lights, Marlin journeyed into the desert and was met with a sky he had never seen before. This wonderment of light in the dark was the genesis of LUMA. What was a dream became a reality and LUMA in 2016, is celebrating 20 years of pioneering illuminated performance art. This ever evolving show has been seen by nearly half a billion people world wide from stage and televised appearances.
There is an entire website dedicated to LUMA complete with videos, promotional materials, tour schedule, and studies guides that teach the science of light.
Or to go straight to a video instead of the website click: LUMA Demo Reel and we will "See you in the Dark!"
Media: